Tararua Health Group (Tararua Doctors)
Tararua doctors and medical centre
Our Tararua doctors and nurses can help you with all of your health care needs.
We provide modern, convenient and continuous care.
You can book our Tararua doctor and nursing services online. Appointment times are available on our patient portal. Not registered on the portal? Please speak to reception staff.
All Right?
Whether the going's good or times are tough, there are lots of little things we can do to strengthen our wellbeing and boost the way we feel.
Mental wellbeing is all about feeling good and functioning well – and just like our physical health, our mental health is something we can all look after and strengthen. Doing the things that keep us well can boost our mood and outlook, and help us build handy 'buffers' so if times do get tough, we're able to adapt more quickly.
Flu shots are available now
Flu is not a mild illness. It can keep you in bed for a week or more, preventing you from caring for others, going to work, doing sport, attending church or just about anything that requires leaving the house.
New Zealand's 2023 flu vaccine will protect against four strains of flu virus – two influenza type A strains and two influenza type B strains:
+ A/Sydney/5/2021 (H1N1)pdm09-like virus
+ A/Darwin/9/2021 (H3N2)-like virus
+ B/Austria/1359417/2021-like virus
+ B/Phuket/3073/2013-like virus
The strain in bold is new for 2023.
Throughout the year, the World Health Organization monitors the different flu strains around the world and each year decides which strains are likely to cause flu in the Southern and Northern Hemispheres. Flu vaccine manufacturers make each year's vaccine by growing lots of these viruses, mostly in hens' eggs. They then inactivate the virus and extract the bits that are needed to make the vaccine.
The vaccine:
+ Does not contain any live viruses and so cannot cause flu.
+ Does not contain any preservatives, thiomersal or mercury.
+ Contains only very tiny amounts of egg protein and is safe for people with egg allergies
Our locations
We're committed to providing rural healthcare at its best.

Barraud Street Health Centre
24 Barraud Street,
Dannevirke
(06) 374 8497

Pahiatua Medical Centre
Cnr Main Street & Centre Street,
Pahiatua
(06) 374 8497

Norsewood & Districts Health Centre
Coronation Street
Norsewood
(06) 374 0995

Dannevirke Community Hospital
Barraud Street,
Dannevirke
(06) 374 8497

Dannevirke Community Midwives
Barraud Street,
Danniverke
0800 924 934 or 06 374 5691 ext 239
PLEASE NOTE: Most telehealth consultations cost the same as standard visits, as our team puts the same amount of time and care into completing your notes, referrals, reviews and scripts after the call ends. Our practice also provides a wide range of services, and additional charges may sometimes apply.
Find Us On Facebook
Tararua Health Group is on Facebook. And we're sharing useful health information.
Health literacy is defined as "the degree to which individuals have the capacity to obtain, process and understand, basic information health information and services needed to make informed and appropriate health decisions."
Alongside treatment, it's one of the most important aspects of the health care our practice provides. And we're now using Facebook to help patients obtain and process health information in a modern, convenient manner.
We're using our timeline to share informative posts, health initiatives, urgent practice updates and useful recommendations.
Find Us on Facebook
Simplifying healthcare for everyone
Trusted by over 1.75 million Kiwis and used by most health centres, ManageMyHealth is a secure health portal that empowers people to take charge of their health
The Tararua Health Group team encourages all patients 16 years and older to register themselves on our patient portal. ManageMyHealth is the quickest, most convenient way to request repeat prescriptions and book appointments online.
Learn More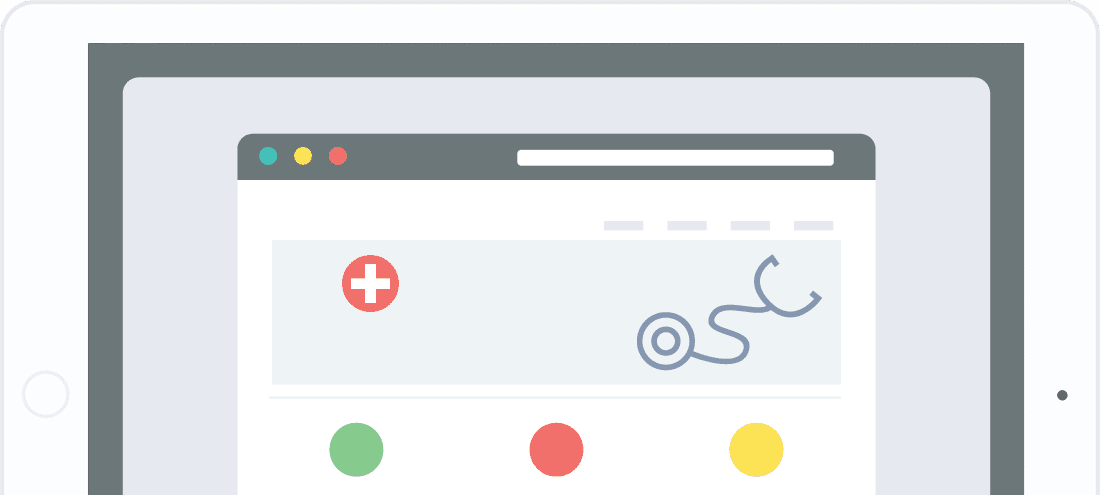 Save time by booking your appointments online directly with your clinician.
Ensure you never run out of your medications. Order your repeat prescriptions directly through ManageMyHealth and pay for them in real time.
Access your lab results as soon as your doctor reviews them.
Need to see a Tararua
doctor or nurse?
You can book our Tararua doctor and nursing services online. Appointment times are available on our patient portal. Not registered on the portal? Please speak to reception staff.
Tararua Health Group will use different approaches and resources to achieve equitable outcomes for the people we serve.
POSTAL ADDRESS
PO Box 275
Dannevirke, 4942
New Zealand
CONTACT
P: (06) 374 5691
P: (06) 376 6466
corporate@thg.org.nz
HOURS
Hours vary across practices.
Hospital services available 24/7.
Visiting hours dependent on situation.